Top 5 Ways to Upgrade Your Lemont Backyard Deck
Lemont, IL, is a southwestern suburb of Chicago along the south banks of the Des Plaines River. It is a nature lover's paradise with plenty of outdoor activities. You can spend your day at the Forge Adventure Park and Ziplines, the Morton Arboretum, or hiking Waterfall Glen. It is home to several golf courses and offers plenty of options for dining. The Pollyanna Brewing Company always has something good on tap. Lemont offers a quiet life, and that is why a backyard deck is the perfect choice for enjoying some time with family and friends. Wolf Spirit Deck can help you design your perfect wood deck or composite deck for your home.
Five Most Popular Lemont Deck Upgrades This Year
If you already have a deck, you have many options for giving it just the upgrade it needs. Even if you are planning to build a deck, your deck building can include a few of these ideas in the design. The best part is that you now have many choices for building a deck that is perfectly suited to the way you like to live life. Here are a few of the more popular ideas.
Built-in Deck Bench
A built-in deck bench is the perfect way to add dedicated space for dining and entertaining. You can also include a built-in deck table. It might be a good idea to keep it close to your Lemont outdoor kitchen.
Upgraded Deck Lighting
Spending the night on your Lemont deck is an excellent way to spend summer nights. Adding a little downlighting can help draw the eye through the space and create an enchanting glow. You also might think about including a few lanterns or string lights throughout the space. Another excellent idea is to add illumination to stairs and pathways.
Add Space for Games
If your family and friends like playing games, you can build a custom space that is perfect for a night of fun. You could include a large gaming table and a space for snacks nearby. You might think about adding an oversized chessboard or cornhole. All you need to add is a few friends for the night.
Add Some Privacy to Your Lemont Deck
A privacy fence is an excellent way to make the space feel more intimate. While you are at it, you might also consider adding a few hanging planters to create a vertical garden. You could also add a few benches and seating along the wall to make the most of the space.
Add Some Color
Paint is not the only way to add color to your backyard deck. Composite deck material comes in a wide selection of patterns and colors. You can choose one that matches the architecture and color of your home, or you can add contrast. The best part is that you are not limited to wood stains on a wood deck, and you do not have to be afraid to be bold when it comes to color this year.
Contact a Respected Local Lemont Deck Contractor
Wolf Spirit Deck is the premier deck builder in Lemont, IL, and the Chicagoland area. We have over 10 years of experience and can help if you need deck repair or if you are building a new deck from scratch. Our deck resurfacing process can help you restore your old deck at a fraction of the cost of a new one. Contact us, and explore the many ways we can help give your deck the upgrade it needs.
Discover Decks… Discover Wolf Spirit Deck
---
Tell us a little about project and we will be in touch with you promptly.
Wolf Spirit Deck
14447 Independence Dr
Plainfield, Illinois 60544
Tel: (312) 765-3998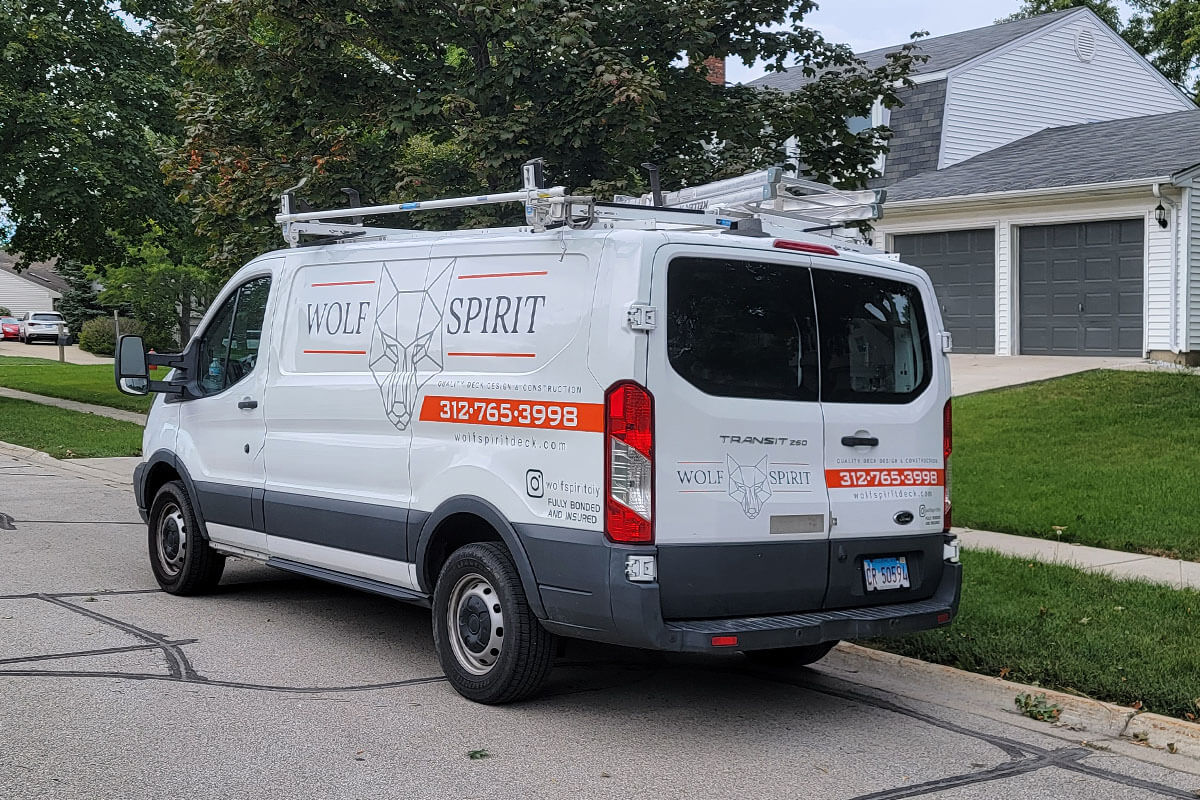 Send Us a Message
---
We would love to hear about your project! Whether it's a new custom-built composite deck, new wooden deck, pergola, or deck resurfacing as a custom deck builder and luxury deck lighting specialist, we eagerly await the opportunity to collaborate with you on your exciting project!