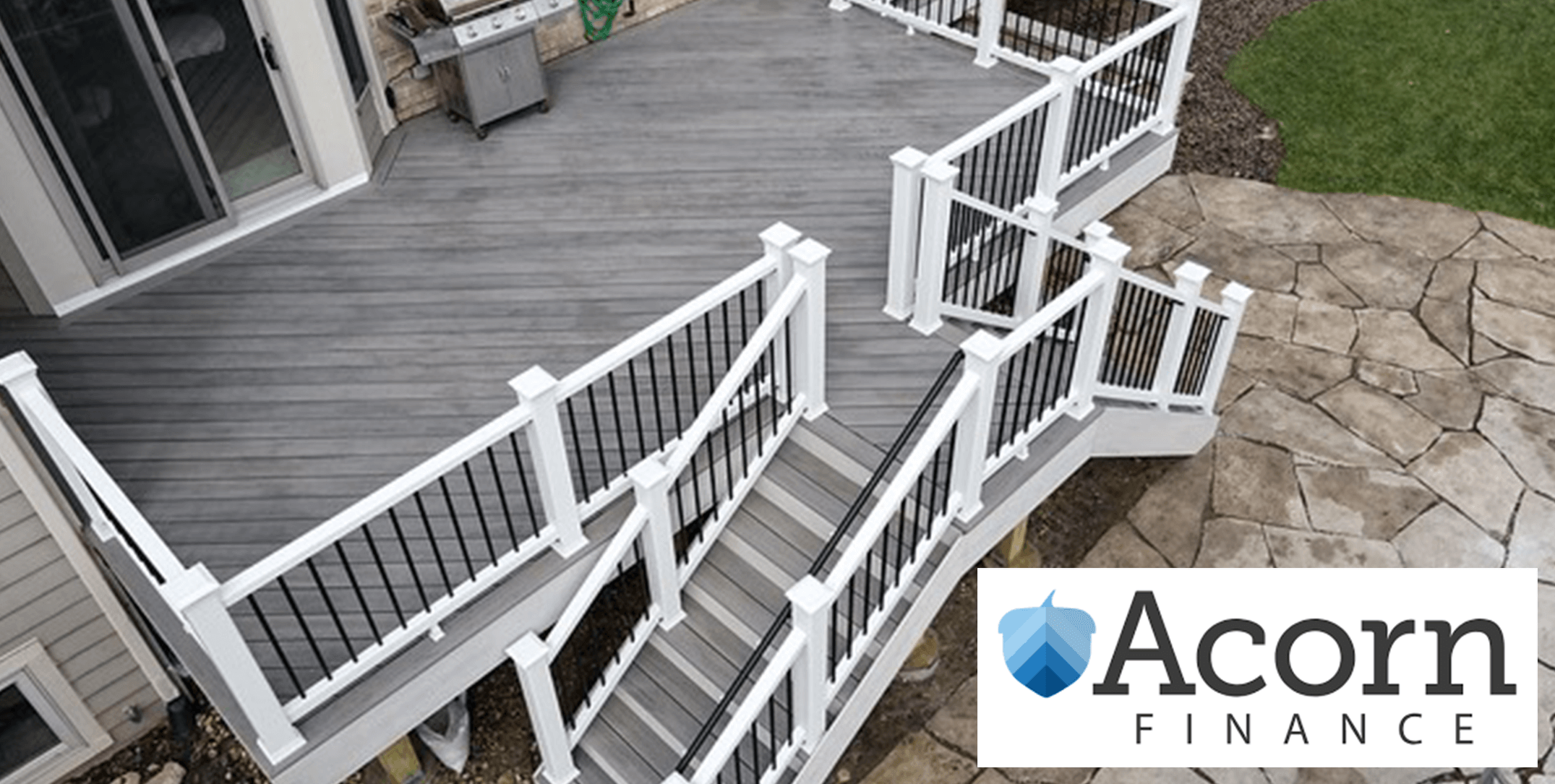 Financing
---
Finance Your Dream Deck With Wolf Spirit Decking And Acorn Financing
If you're looking to build a dream deck but don't have the money, Wolf Spirit can help. Our company offers a wide range of custom-built wood and composite decks and pergola's. We also offer financing options for anyone interested in customizing their own special deck but not looking to put part of their savings into the deck of their dreams.
How to finance your dream Deck.
Wolf Spirit Decking can finance your dreams by providing you with a custom-made deck made from the finest quality wood or composite materials. Basically, in order to finance your dream deck, you will need to find a lender who will be willing to provide the necessary financing for this type of project.
Don't know which lender to pick? Don't worry - Wolf Spirit Decking is here to help!
Wolf Spirit Decking can finance your dreams is through Acorn Financing. Acorn is a lending institution who specializes in helping people purchase and build the deck of their dream.
In order to get started with Acorn, you will need to gather all of the information that they have on their website. This information can include your name, address, and other important details. Once you have this information, Acorn will create a loan application for you. From here, it will take some time and effort on your part but ultimately you will receive the perfect dream deck that was designed just for you!
Financing your dream deck can be a daunting task, but with the help of Wolf Spirit Decking and Acorn, it should be easier than ever to get started. By learning how to finance your dream deck and by following some simple tips, you can make it a reality.
Just Give Wolf Spirit Decking a call today and we will help you design the deck of your dreams and Acorn will finance it.