Joliet, IL, is a Chicago suburb located about 35 miles southwest of the city. Joliet is one of the largest cities in Illinois and is a diverse community. It is considered part of the Chicagoland area and has many opportunities for entertainment. It offers several theaters in beautiful historical buildings, including the Rialto Square Theater, located in the downtown area. It also features beautiful homes with backyards that are the perfect place for a deck to do some summer entertaining. Wolf Spirit Deck is a deck builder who can help you plan a backyard space that is perfect for relaxing after a day of taking in the sights.
Wooden Decks
When it comes to decks, you have two main choices. Wooden decks are a popular option that has been around a long time. They have a classic look, and they are often more affordable initially. They hold up well under most circumstances, but they do need regular maintenance to keep them looking their best.
Composite Decks
Many people like the look of wooden deck material, but they do not like the upkeep and maintenance. That is why many now choose composite deck material. You can choose options that have the look of real wood, or you can choose something with a more modern appearance. You have many more options than you have if you choose a wooden deck surface. Composite decks also last much longer than wood ones.
Deck Resurfacing and Restoration
If you have an older deck that is looking like it has seen better days, you might have several options for restoring it. One of the most popular is deck resurfacing. As long as the structural members of the deck are sound, your deck builder can strip off the old surface and do minor repairs before applying a coat of color and protectant. This is an excellent option if your deck is solid and only in need of some minor repairs.
Why Choose Wolf Spirit Decks in Joliet?
It is good to know that you have many options when it comes to building a deck. Wolf Spirit Deck has been building decks in Joliet and Chicago area for over a decade. Our team has the experience to help you design a deck that is perfect for your needs. We can help with anything from a relaxing private space to a chef's kitchen or outdoor barbeque. The most important thing is to find a deck contractor who has the knowledge to do the job right whether it is deck resurfacing, installation, or repair.
Contact us at Wold Spirit Deck, so we can get started transforming your backyard into an area for entertaining or enjoying the scenery in your own Juliet backyard.
Discover Decks… Discover Wolf Spirit Deck
---
Tell us a little about project and we will be in touch with you promptly.
Wolf Spirit Deck
14447 Independence Dr
Plainfield, Illinois 60544
Tel: (312) 765-3998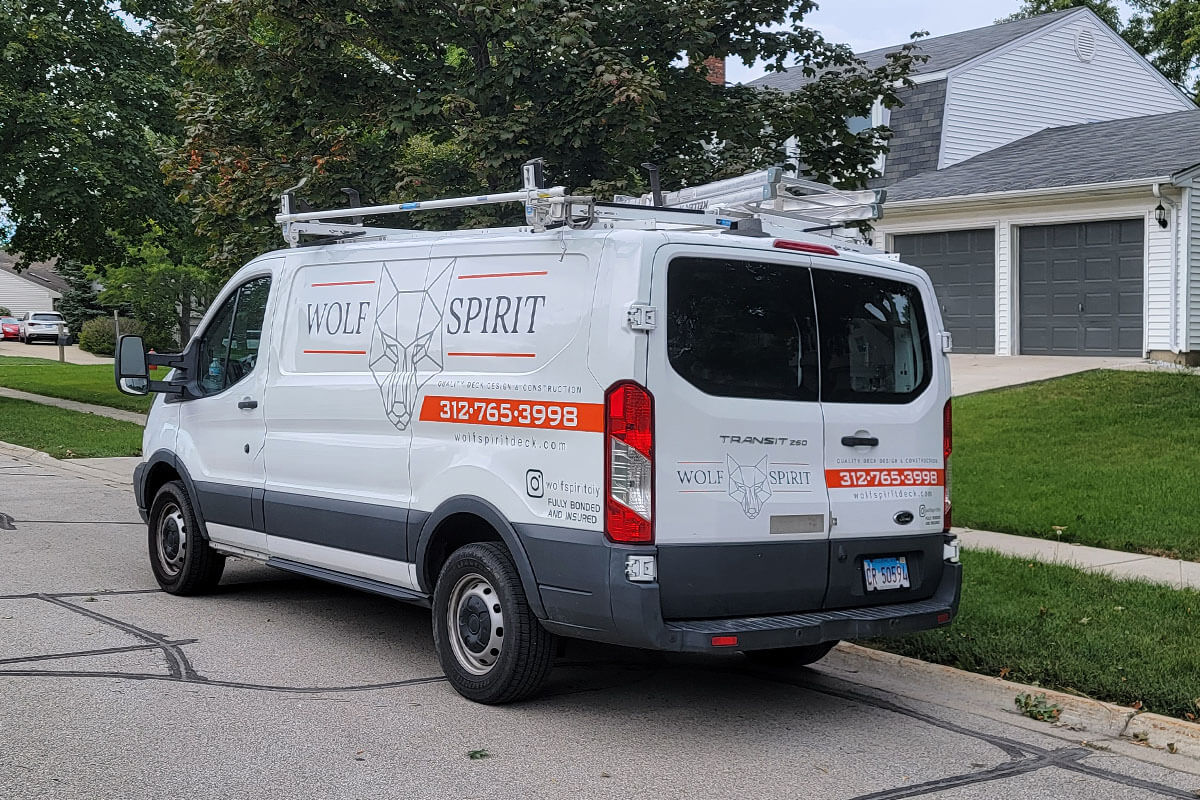 Send Us a Message
---
We would love to hear about your project! Whether it's a new custom-built composite deck, new wooden deck, pergola, or deck resurfacing as a custom deck builder and luxury deck lighting specialist, we eagerly await the opportunity to collaborate with you on your exciting project!