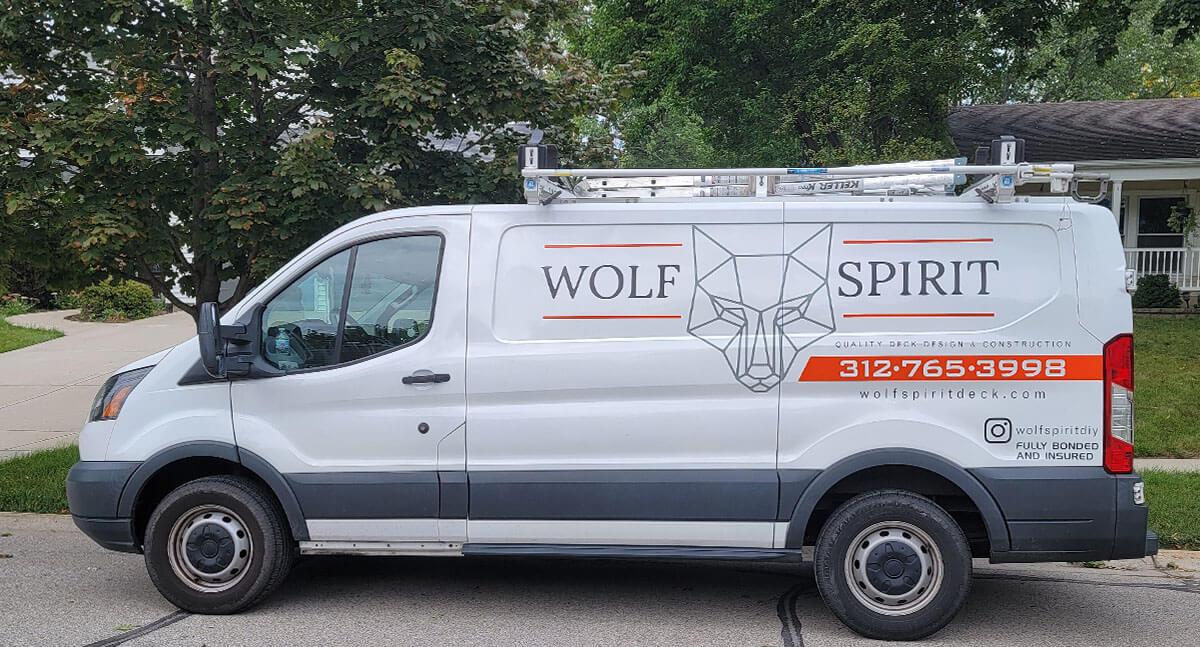 About Us
---
Wolf Spirit Deck loves what we do. We specialize in providing all your neck decking needs from new deck installation to deck resurfacing. We can also install pergolas and deck lighting to make your home a special place. We consider decking to be a form of artwork, and we pride ourselves on the work we do.
We are among the most trusted that specialists in the Chicago and Chicago suburb areas. We are located in Plainfield, IL, and serve many clients throughout the area. We have a large portfolio of projects on the west and northwest sides of the city. Our founder has been in the deck business since 2010 and was inspired to start his own company in 2018. Since then, we have been creating beautiful decks in the area with many pleased homeowners.
Our team is skilled and professional. We are committed to providing the best products to our customers, and our in-house team of installers, measurement technicians, and product specialists will make sure that your project is done right. We pride ourselves in working efficiently and with as little disruption to your home as possible.
We believe in serving you according to the "Golden Rule," and will treat you the way we would expect to be treated ourselves. You can count on us to show up on time, give you a fair and reasonable quote, and stand behind our products when the job is complete.
When you call us for a quote, you never have to worry about being pressured by sales tactics. We let our reputation and portfolio of projects stand for themselves. All the quotes that we provide are full and detailed. We break the costs down right to the penny. You know exactly what the project will cost right from the beginning, with only a few variables such as permits and inspection costs that vary by municipality.
Another standard that you can expect from us is that we only install quality materials that are known to have a long service life. You will never get cheap or inferior materials just to save on costs. We want you to be able to enjoy your deck or outdoor project for many years. We have many years of experience, and our expertise shows in the quality of our work. If you have been thinking about upgrading, resurfacing, or installing a new deck, it is time to give us a call so that we can get you on our schedule and get started building the deck or pergola of your dreams.