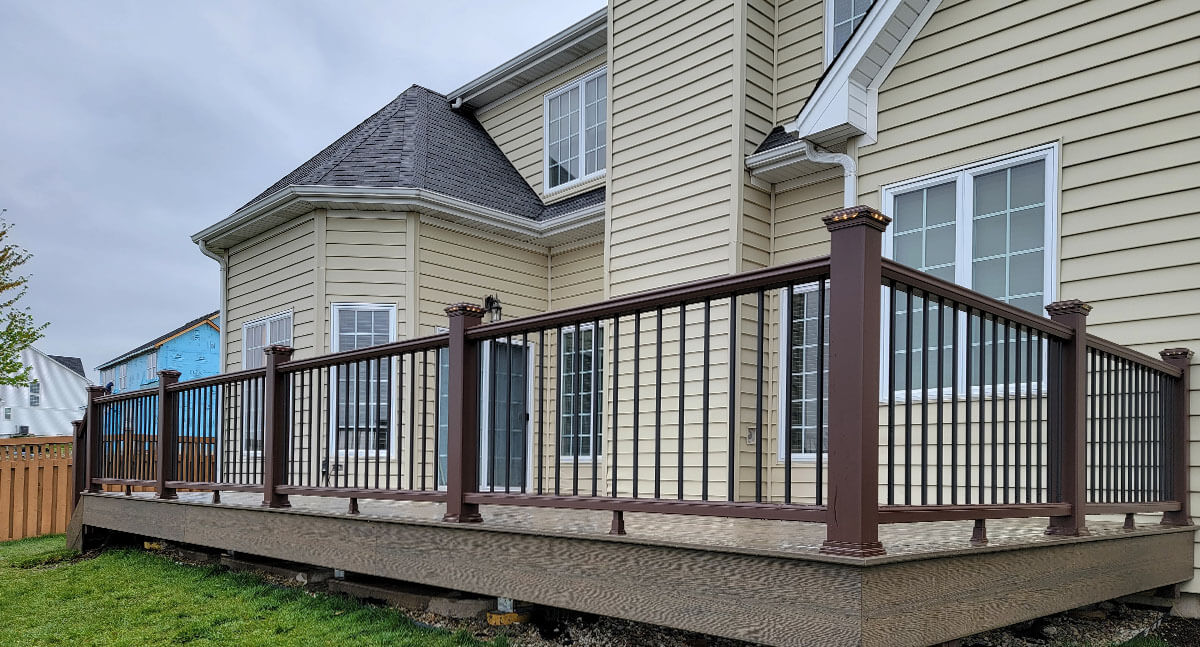 How the Process Works:
---
At Wolf Spirit Deck, we use a three-step process to make sure that you are completely satisfied with the final product. Here is how everything works from the time you call us until the time when the project is complete.
1. Consultation and Quote
The process begins as soon as you call us or contact us online. We will schedule a visit to your site for a consultation. You can show us examples of what you have in mind, discuss any concerns that you might have, and ask any questions that you might have.
During this stage of the process, we try to gain a clear vision of what you have in mind. We try to get a feeling of your lifestyle and how you intend to use the space. If you have an older deck that you are thinking about resurfacing, our technician can perform an inspection and give you any advice on structural improvements that need to be made or whether it might be better to consider a new deck altogether.
Our team will discuss your options with you and help you make the best choice for your circumstances. After the initial consultation, we will provide you with a detailed quote in a timely manner.
2. Design and Plan Approval
In the next step of the process, our design team goes to work. We can use your ideas and inspiration you provided to create a beautiful custom design, or you can choose one of our existing designs. We typically provide you with several different ideas and the tools that you need to visualize what the final project will look like on your home.
We will work with you until you are satisfied with the design and feel ready to proceed. Our designers are experienced and offer beautiful designs for many different styles of architecture.
3. Installation
Once you are satisfied with the design, it is time to begin the work. We will obtain any necessary permits and begin your project. We keep in contact with you and let you know how things are progressing.
When it comes time to start the building process, our team will keep the area clean and organized. When the project is complete, we will always leave your area better than it was when we first arrived. We intend to provide the most professional services possible from the time you call us until we leave the job site.
This is a time-tested process and is why we have many happy clients throughout the Chicago area. If you have any questions, you should call us at [Phone Number], so we can get started on your project.